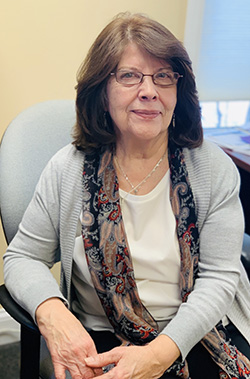 Esther joined Connolly & Rooney in December 2017 as a paralegal, focusing in estate and trust planning, probate and trust administration and business transactions. Esther has over 20 years of experience working in the Upper Valley area as a paralegal and legal assistant, primarily in the fields of real estate and corporate law.
Originally from Colorado, Esther is a graduate of The Colorado College in Colorado Springs with a B.A. in Biology and Religion. She is also a graduate of the Denver Paralegal Institute where she earned her paralegal certificate. After serving an internship with the Colorado Springs District Court, Juvenile Division, Esther moved to Vermont with her family.
Esther lives in the Upper Valley area and enjoys studying the scriptures, is an accomplished pool player, and also enjoys volunteering with the Lebanon Opera House, the Northern Stage performing arts theater, as well as many outdoor activities with her family.