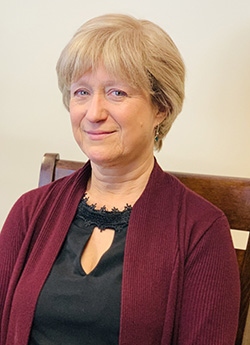 Gail joined Connolly & Rooney in January of 2015. She is a college graduate from the State University of New York at Oswego, NY.
Gail and her family have enjoyed owning and running family businesses in the state of New Hampshire for over 30 years. As a small business owner, she developed bookkeeping and accounting skills. She now does bookkeeping and trust accounting for Connolly & Rooney.
Gail enjoys traveling, biking on the rail trails, hiking, kayaking and organic farming and gardening with her family.