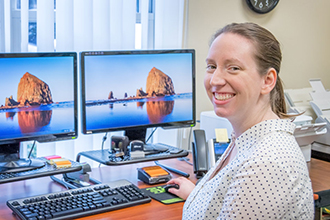 Marissa joined Connolly Law Offices in early 2017 as an associate attorney. Prior to joining Connolly Law Offices, Marissa worked for the State of New Hampshire, Site Evaluation Committee. Marissa also was an associate for a commercial real estate firm, where she gained experience in real estate transactions and closings.
Marissa began her legal career as a legal assistant for a law firm in Bedford, New Hampshire. While working as a legal assistant, Marissa realized that she had a passion for the law and decided to attend law school. She attended University of New Hampshire School of Law and received her J.D. in 2014.
While at UNH Law, Marissa interned with the NH Attorney General's Office and NH Department of Environmental Services. She also participated in the Administrative Law clinic.
Marissa earned her Bachelor of Arts in the honors Sociology program at University at Albany, with a minor in chemistry. There she founded the Equestrian Club, and interned with the Albany Attorney General's Office. She was also an active member of the pep and concert bands.
Marissa is a member of the Trust & Estate Section of the New Hampshire Bar Association, as well as the Environmental Law Section.
A New Hampshire native, Marissa lives with her husband and young daughters in Dunbarton. She enjoys knitting and spending time with her family and friends.